Leduc Adult Coed League Schedule and standings
Week 14: Sunday, March 5th, 2023
Games @ Leduc Rec Centre
 5pm: Wilhauk vs Bees knees (gold in competitive)
 6pm: Rapid FC vs Formerly in shape all stars (gold in rec)
 7pm: Smokin chickens vs Fc southsiders
8pm: Wetaskiwin wonkers vs FC hornets
Games @ Beaumont Rec Centre
 7pm: Blindco vs Baynes FC
 8pm: Team hortons vs Happy chappy
 9pm: Newcity electric vs Young blood
Schedule here
Blank game sheets here
Group A:
Bees knees
FC soutshiders
Wilhauk
Blindco points
smokin chickens
Baynes FC
Hornets FC
Wetaskiwin wonkers
Group B:
Rapid FC
Formerly in shape all stars points
Happy chappy
Team Hortons
Newcity electric
Young Blood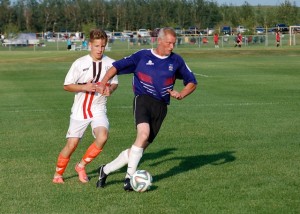 Leduc Adult Soccer (L.A.S.) was created in 2015 to fill the structural gap that exists at the local Level between minor soccer and adult teams.We believe it is critical for the development of soccer in Canada to have adult teams working in partnership with minor soccer clubs. Leduc Adult Soccer offers adult recreational programs (
Leduc Adult Coed League
) and adult competitive programs (
Leduc United team
s). Leduc Adult Soccer offers opportunities for adults of all skills and gender to continue play the sport they love in and around Leduc. For minor soccer programs, contact the
Leduc Soccer Association.
T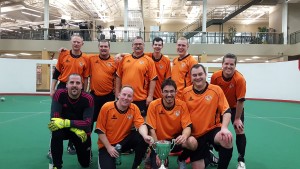 he Leduc Adult Coed League (LACL) is a great place for adults of all skills and levels to play soccer in a structured environment.
Games are played on Sundays at the rec center in Leduc and Beaumont rec center during the winter (6vs6 standard indoor format game) and during the summer at Lede park (8vs8 format, field location here).
For more info about the Leduc Adult Coed league and learn how to join our great league, click
here
.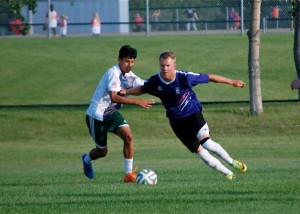 For the players looking for a more competitive environment, Leduc Adult Soccer, created the Leduc United competitive program. Our indoor team is registered in Div 3 with EDSA  (standard 6 vs 6 indoor format, games on Wednesdays throughout Edmonton). Leduc United will be playing the 2021 outdoor season in EDSA Div 2. Registrations for the United teams must be done in person (try outs to be announced). To join the Leduc United team. contact
[email protected]
More info about the United program can be found "
here
".
Registrations for the 2023 Outdoor season of the Coed League.
Registrations for the outdoor season are OPEN!!! contact [email protected]
early bird till March 31st!
Registrations to a competitive Mens Leduc United Team
Contact : [email protected] if you would like more info
A well integrated and coordinated program that has offered me the chance to play soccer with a great bunch of guys. The coed league really brings the local community together.
Matt Caunce
I played this year in the coed league and the competitive team and I am loving it.  I am very happy with the direction the Leduc Adult soccer club is going.
Scott Flynn
Leduc finally has a quality adult program for soccer. It is now possible for young players to play soccer locally with LSA and then transition into adulthood with Leduc Adult Soccer. I am proud to be a part of the Leduc Soccer Association and the Leduc Adult Soccer family.
Craig Cooper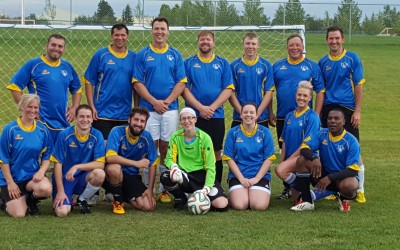 The Leduc Adult Soccer will be holding its very first draft party for the Leduc Adult Coed League on Friday, October 21st 2016 at 6pm at the Canadian Brewhouse in Leduc. We are giving away (for free, limit one per person) 200 tickets, priority will go to the members...
read more
Contact Leduc Adult Soccer